All is quiet here, nothing new has happened...we like that.
My hubby and kids are back home and very happy to be there. I miss them but feel content knowing they're happy. I have my mom here and she's been great to me. She brought me my favorite Chipotle dinner last night to celebrate 29 weeks. My younger brother is here now too and my dad is coming out next week. It's nice to see them especially since after this is all over they'll be on the road again full-time RVing and we'll miss them.
Hubby and I are actively searching for an travel trailer to buy for our family so we can do fun trips. The right "one" hasn't come up yet :(
Stumbled upon a TLC show about multiples yesterday. I quickly texted my mom so she could watch too. They featured a couple on hospital bed rest pregnant with quads. Although, she ended up delivering hers a little after 30 weeks, it's nice to see a successful story. I'm certain we'll get to 34 weeks, there's nothing to stop me!
That's all for now :)
A little tour of my hospital room...exciting, I know!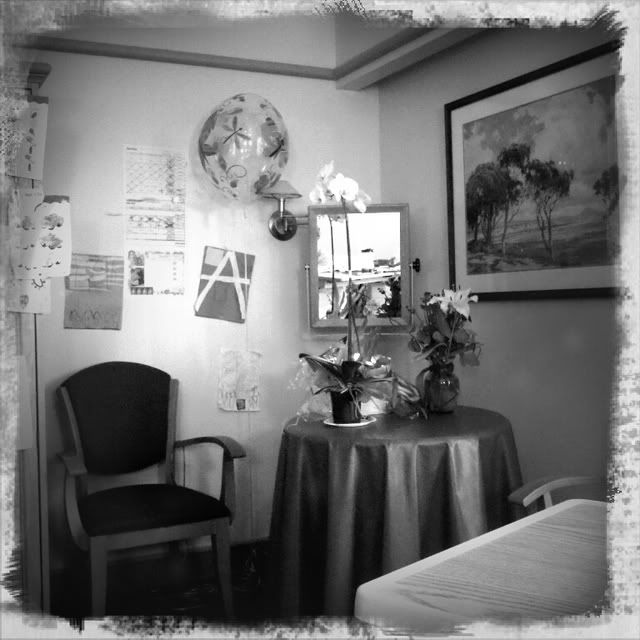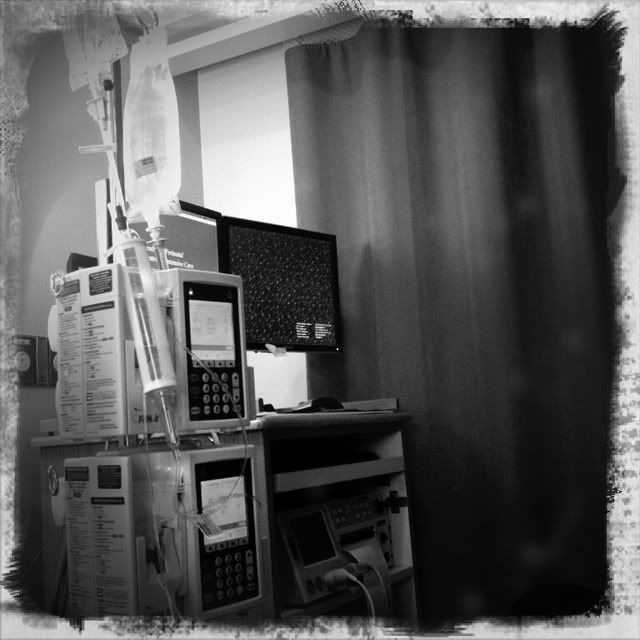 My IV poll, my lone standing, ever attached companion these days!
My "kitchen" complete with mini-fridge and snacks!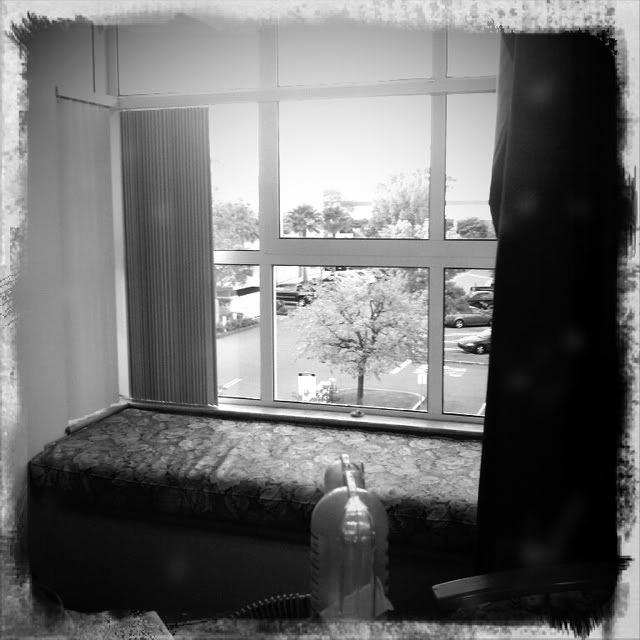 The window seat with a great view of a shopping center parking lot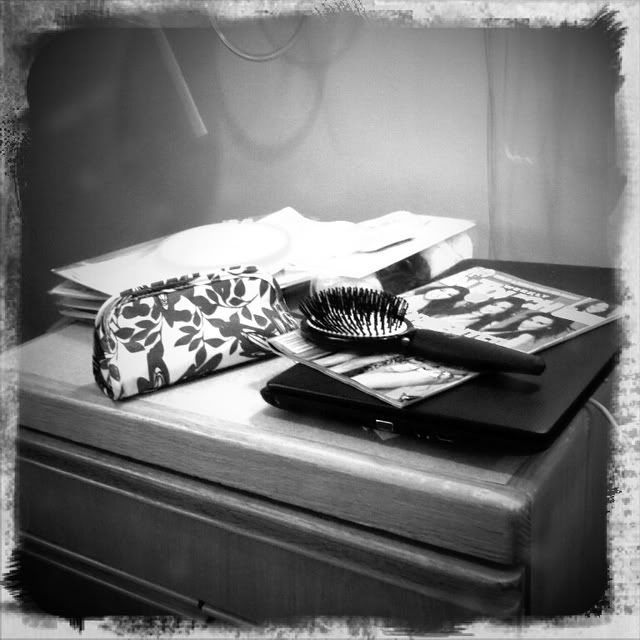 My bed side table