Babies are looking good! They measured 2 lbs 7 oz, 2 lbs 8 oz, 2 lbs 9 oz and 2 lbs 10 oz. Their fluid levels are fine and they were practice breathing.
My IF flew in today and surprised my IM...no one knew he was coming. So, he got to see the scan and visit with the doctor. He was so pleased with the progress and everyone feels really confident that we'll make it to our goal. Dr. E said we'll start talking about a date at 34 weeks. My IPs would like me to go further but Dr. E explained the stress on my body versus one more week, the changes aren't significant enough. So, looks like around June 24th we're going to be having some babies! Yay!
Some fun pics of my stay...
My hubby and son watching TV while visiting.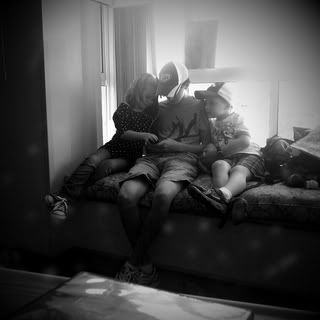 The kids being entertained by my brother.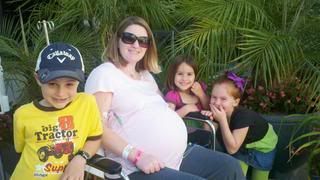 A trip outside
My beautiful girls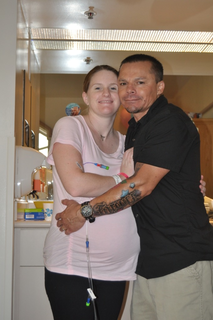 Me and my hubby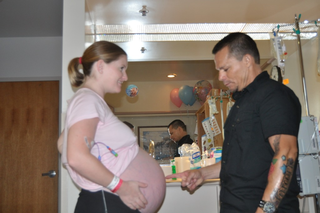 Mu hubby poking my belly