So, my hubby decided I needed some foot care...so sweet. He went out and bought a pedicure kit, nail polish (the girls picked the color) and remover. He spent a good hour carefully prepping my toes for polish and he did a great job.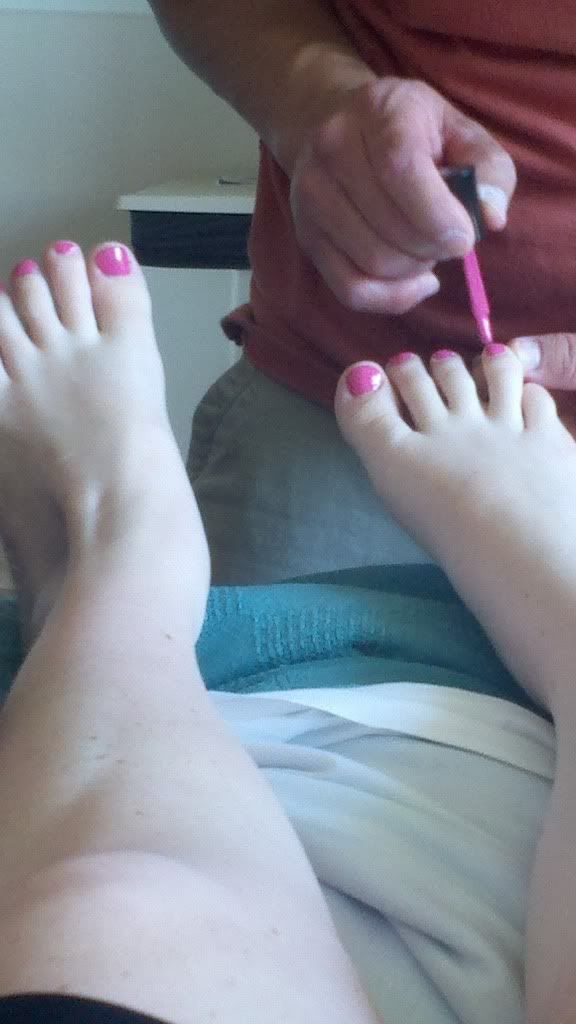 He also wants to do a hospital "date night" with me. My mom is going to stay over with the kids and he is going to sleep in my room with me. He wants to watch movies and just spend some time together. He has been very supportive during this difficult time...I knew there was a good reason for marrying him :)
I miss my friends and family and can't wait to get back home and see everyone.
My belly is still measuring at 44" around but the babies have dropped...2 are head down, very low and the other 2 are breach at the top. I'm sure I'll get rounder but as of this morning I seem to be "bulging" much lower down than before.